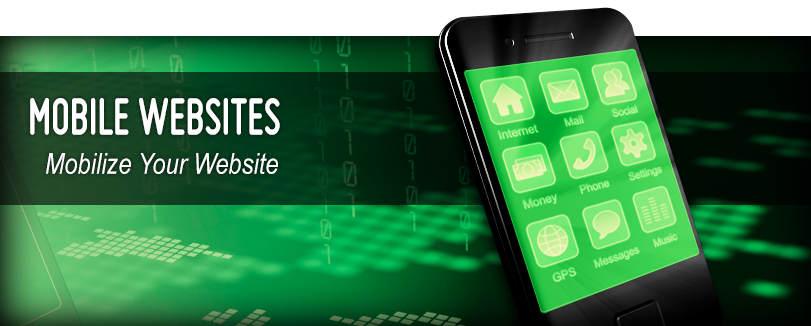 People are on the go, and your website needs to go along with them. In today's fast paced market, more Internet users are using the latest technology enabled smartphones to surf the web; and as technology adapts, so to must your website. That's why NuTerra, LLC offers the latest and safest way to ensure your information is available to every mobile device user. Call us today to find out how we can truly mobilize your website to stay ahead in today's market of fast paced technology.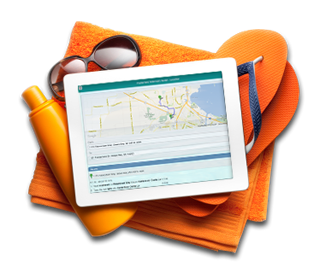 Smart Enough For Smartphones
Your new mobile website will be compatible with all the latest smartphones and tablet browsers, including:
Android
iPhone
Windows Mobile
As new smartphones have reconfigured the market of internet connectivity, we have reconfigured a way to make your website available this new technology. You can have confidence that your new mobile site will display correctly on every HTML5 enables device.
Business SMS info
Visitors to your mobile site click on this button and it automatically sends a text message containing your business name, address, phone number, email address and website's URL. Armed with this convenient information, your potential customers or clients will have your business with them at all times.
Maps & Directions
The Maps & Directions button is an easy way to ensure that customers can get to your location easily. When site visitors click on this button, they can view a map with your business location. And by using the GPS built into their phones, they will be presented with step-by-step directions to your business from their current location.
Hook It Up
Your mobile site automatically syncs with your existing website. Any changes you make to your regular website are automatically updated in your mobile site. There is no need to worry about controlling two sites as your information is managed from one source and available to all avenues of connectivity.
Mobile Shopping Experience
All relevant data points to a single issue in today's fast paced mobile market: when trying to make a purchase from their smartphone, people turn off a website that is not mobile friendly. Can your business afford to have people essentially walk up to the front door of your virtual business and then turn away because the door doesn't open easily? Probably not.
Mobilizing your website with NuTerra will ensure:
A comfortable shopping experience
Shopping cart enabled purchases
Safely allowing purchases from anywhere
Access to your online inventory to all mobile phones
Increased revenue for your business through the mobile phone market
Contact NuTerra today to get your website mobilized to stay ahead in today fast paced mobile technology market!
Mobile Tracking
With analytics installed right into your mobile site, you can see which smartphones are visiting your site and what they are looking for. In the world of internet technology, this is information that can be used to maximize your profits and ensure a satisfying experience for your customers.